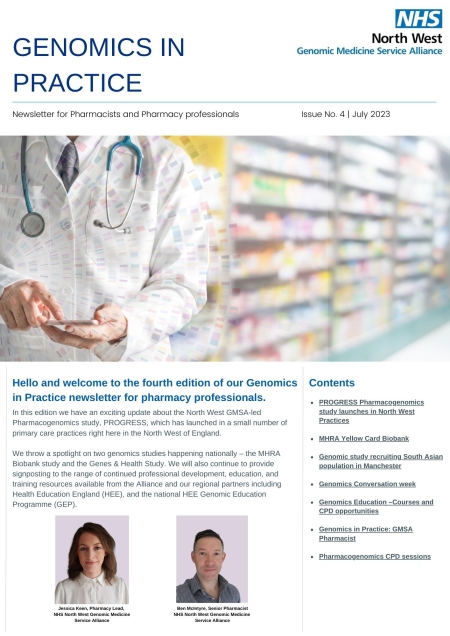 We regularly produce newsletters for NHS colleagues working within general practice, nursing, midwifery, and pharmacy, as well as a twice-yearly Alliance stakeholder bulletin.
Please bookmark this page to keep up to date with the very latest news from the Alliance, in line with your area of clinical practice.
You can download or read recent publications below.
If you would like to hear more about a specific topic that is relevant to genomics and your area of clinical practice, then please get in touch by emailing contactus@nw-gmsa.nhs.uk or completing the contact form on this website.