Our partners
We continue to form strong relationships and new collaborations with key partners and stakeholders across the region, in support of the incorporation of genomic medicine into clinical practice and enhanced patient care.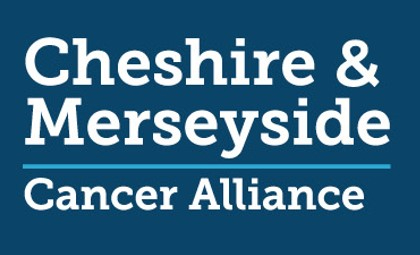 https://www.cmcanceralliance.nhs.uk/
Cheshire & Merseyside Cancer Alliance brings together organisations, patients, and others affected by cancer to drive improvements in clinical outcomes and patients' experience of the care and treatment they receive. The Alliance is responsible for cancer performance, quality, and outcomes across Cheshire and Merseyside and works collaboratively with NHS colleagues and partners within the third sector to champion and enable new approaches to delivering cancer services.
Scope includes:
Embedding cancer prevention within treatment pathways, through the principle of teachable moments
Creating equitable access to screening programmes linked to social determinants of cancer
Increasing GP access to diagnostics
Improving access to radiology, pathology, and endoscopy
Reducing emergency presentations including improved acute oncology pathways and ambulatory care.
Genomic testing in the NHS is being provided through a national testing network, consolidating and enhancing the existing laboratory provision. This will create a world-class genomic testing resource for the NHS and underpin the NHS Genomic Medicine Service and deliver on our commitments as part of the NHS Long Term Plan.
The national genomic testing service is delivered through a network of seven Genomic Laboratory Hubs (GLHs), each responsible for coordinating services for a particular part of the country; the North West Genomic Laboratory Hub is led by Manchester University NHS Foundation Trust and comprises delivery partners throughout the North West, including:
Liverpool Clinical Laboratories
Christie NHS Foundation Trust
Lancashire Teaching Hospitals NHS Foundation Trust
The partners work as a single North West Genomics Laboratory Service to share expertise and specialist knowledge.
A range of education and training resources are available at: https://mft.nhs.uk/nwglh/nwglh-education-and-training-resources/
A tour of the GLH is available to view via YouTube: https://youtube.com/shorts/UiGnIQbK0Ec?feature=share